About The Team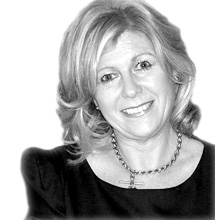 Dorothy McKee is a qualified Occupational Psychologist with an MA in Change Management. She has developed the reputation as a highly successful change agent based on her track record in helping senior management to implement strategic change. Many of the changes that Dorothy has assisted organisations to implement have arisen from the evolving political and legislative changes in Northern Ireland. Dorothy has used her experience as a change agent and the tools and techniques acquired through her academic studies to implement a range of creative niche products for clients locally and internationally. She has considerable experience of designing and developing leadership and management development programmes, in helping senior management to undertake strategy and policy reviews, in researching and advising on the implementation of good practice in policy making and the Equality and Good Relations legislation, in undertaking HR investigations and providing advisory services and in undertaking contentious consultation exercises.
Dorothy is also an Associate Senior Lecturer with the Ulster Business School. She is the course Director for the MSc. in Executive Leadership.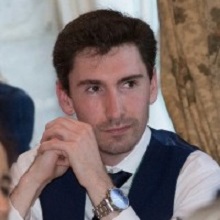 Lindsay joined Dorothy McKee Consulting in November 2013. Prior to this he worked in a Performance Management role with a commercial printing firm and also in an academic research position with the Institute of Irish Studies at Queen's University Belfast. Lindsay holds a first class honours degree in History from Queen's University Belfast and in January 2015 completed an Advanced Diploma in Management Practice (with distinction) from the Ulster University Business Institute Developing Manager's Programme. Through his ongoing CPD Lindsay has also completed an intermediate CIPD Certificate in HR Management and in January 2018 attained Associate Membership of the CIPD. He is also an ILM accredited trainer, holding an ILM endorsed Train the Trainer qualification. Lindsay's skills lie in research, data analysis, training design and delivery and report writing.
As an Office Manager he provides administrative and logistical support to Dorothy McKee Consulting's ilm programmes, taking responsibility for all ilm Internal Quality Assurance matters and development of digital tools for learning facilitation. In addition to his role as a Trainer/Consultant and IQA with Dorothy McKee Consulting he also holds a Training and Development Business Partner role with a leading charity based in Belfast.